Tims Birthday October 2004
The day started early with presents.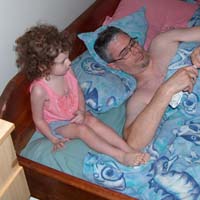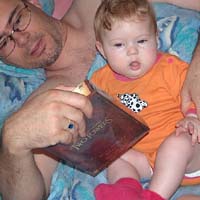 A scented Candle from Erin, Water bombs and a a handcrafted door hanger from Jadeen, The Two Towers DVD from Mercedes, A book from Mum and Dad ("What every Daughter needs from her Dad"), Pipe cleaner horse and rider from Miranda along with another scented candle, $30 of gift vouchers from Jamie, and Judes present was promised for next week.
Then we headed off down the Gold Coast, highway driving and bush fires to deal with, and then into the vast Gold Coast Hinterland. Here we headed past some great scenery.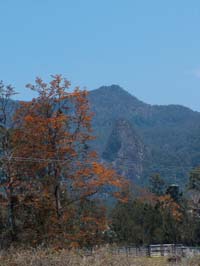 We were headed to Natural Bridge, a waterfall and rock formation that Jude and I last visited 10 years ago when we were engaged.
First thing to do was have a yummy picnic lunch and this was made exciting by bush turkeys and peahens and a magnificent peacock. (click the photos to see larger versions)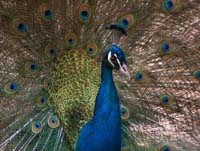 We then took the walk down into the gorge to view the waterfall.
On the way we saw a water dragon, some birds including some babies in a nest and a lot of very tall trees, figs and hoop pines being the largest and soaring well over a hundred feet into the air.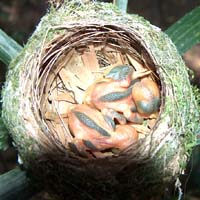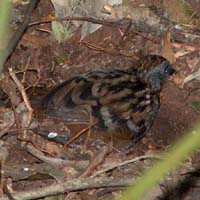 The waterfall had developed a hole behind it and this eventually broke through into the cave below and thus left a natural bridge of rock at the front.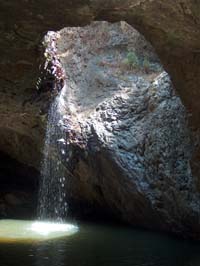 We found a nice pool just above the waterfall where we paddled and the kids caught tadpoles.
Then it was time for more driving over switchback roads and steep hills (where I had fun!) and also some stops for scenery photos.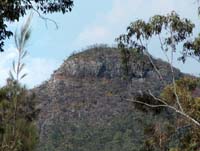 Finally we headed to McDonalds, and then to soccer where we won 4-3 scoring the last goal inside the last minute. I scored 2 goals!
A fantastic day surrounded by family and friends and relaxation with no work!!
Thanks to Jude for organising such a great secret birthday surprise trip!