Sunday, July 29, 2007
My good friends Doug and Cathy are doing a 24 hour blogaathon to raise money for STAR, the riding facility for children with disabilities -
check them out
- and support them if you feel so inclined.
They have a couple of webcams streaming from their house.
Saturday, July 28, 2007
Didn't really go away, but you are now visiting me in a new place - nice shiny new server - works much better - same website.
New website is coming.... so is Christmas - hopefully before then!
Lots of new posts and content coming soon - I promise...
Sunday, July 15, 2007
The commentators, Phil and Paul were just commenting on how dangerous this downhill was when 2 riders, Michael Rogers (an Aussie) & Arroyo came together & into a barrier & one went over the edge.
They are ok fortunately. Arrogo larded in a tree. Rogers lost some time as his bike needed replacing.
Labels: cycling, sport, Tour de France, TV
Big projector screen-surround sound, lazy boy chair, Tour de France.
oh, & a tablet PC and a wireless internet connection.
l am lazing in my chair, sipping my drink while watching the tour. Today is a massive climb. It's the étape 8 - Le Grand-Bornand Tignes 165 km stage. I am really enjoying the four this year. since we got the Tr aerial properly tuned in we can watch SBS, our premier channel for Soccer and the tour de France.
Having just bought a new tablet Pc, I am enjoying learning how to make it work well. I wrote this entire blog post using the handwriting technique on the screen of the laptop.
The other thing I had fun trying today was the voice recognition feature in Vista. I was able to train my PC to listen to my voice & do as I told it to do today.
At the moment I am watching the leaders on the first major Category I climb of the day. There is a frenetic pace being set.
The greet they about the internet today is being able to check real time the actual time differences between the groups on the Mountain using the
Tour de France website
.
Wednesday, July 04, 2007
Belatedly I am blogging the details of our recent Brisbane Webloggers Meetup.
It was good to meet some new and one old face. I had never met Duncan before in the flesh but way back we commented on each others blogs.
Anyway - we had a great night and forged some new relationships. I missed photos of two people unfortunately but have the rest here.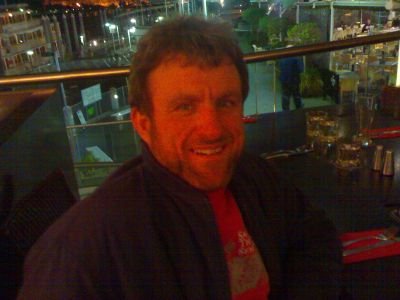 Duncan from
Duncans TV Ad Land
Mick from
Micks World
(thanks for organising it Mick)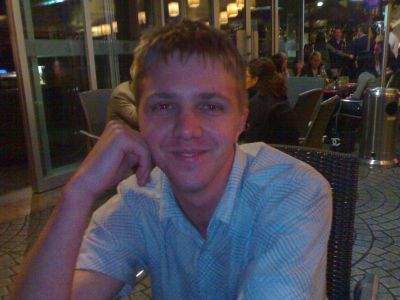 Michael from
Red Block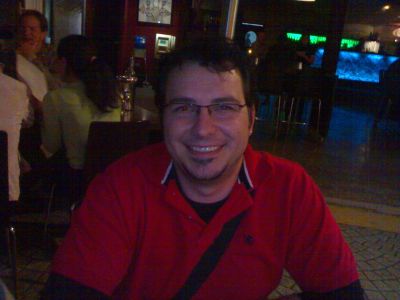 Peter from
SiteMost
And last but not least,
Lena
who works for me and contributes on my
Tech Tips
and
Blog Tips
sites.